30/5
2007
Shreck Tiť
Attilio Shreck nuovo presidente della provincia di vincenza. Al 59%, senza neanche il ballottaggio. Vabbé che è una provincia storicamente di destra, vabbé che il centrosinistro aveva un candidato del carisma di un sottobicchiere di birra moretti, ma questo non fa che confermare le mie peggiori supposizioni: se cíè un centro luminoso nellíuniverso, noi viviamo ancora nel punto più lontano. Alla faccia di tutti quelli che hanno manifestato contro la base ameregana e che hanno sperato in un utopistico risveglio civile della città e del circondario. Macché, questi non si svegliano manco con le cannonate. Puah.
Dalla Dal Lago a Shreck, proseguendo su questa linea di tendenza il prossimo presidente della provincia di vincenza potrebbe essere un gigantesco rospo psicotico di nome Zygxzgrit, che vuole conquistare la Terra.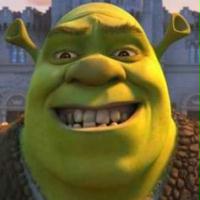 [Ed ora, divertiamoci tutti assieme cantando una bella canzone presa a caso dal mio lettorino. Anzi, prendiamo quattro canzoni a caso, due strofe ciascuna, e le mescoliamo tutte insieme, che lo so che vi piacciono i giochini. Tipo, hai presente?]


For six long years Iíve been in trouble
Iíve tried to be the sweetest candy youíd suck on
No pleasures here on earth I found
You know Iíve done all I can
It takes a man to suffer ignorance and smile
Wonder if heíll ever know
You see I begged, stole
Then heís the hero of the day
Heís in the best selling show
Iíve still got none.

Note estemporanee di zio Lusky:
State alla larga dagli anarchici informali, gli anarchici per bene si riconoscono perché danno sempre del lei e dicono buongiorno, buonasera, prego, si accomodi, e grazie.
---